TGRM™ System
TGRM™ has been developed as an integrated client/server system for delivery via the Internet, with associated benefits such as:
user support,
automatic upgrading,
software and data security,
activity recording,
and options for seamless interface to national databases.
TGRM™ can integrate with existing genetic evaluation systems to provide tailored, seamless business outcomes.
TGRM™ has a graphical user interface at the client end which facilitates user input and a feedback loop to enable the user to continually refine their decision process.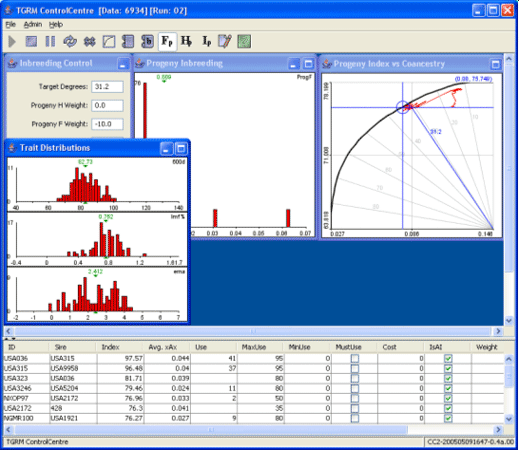 On the server end, interaction with the analysis engine, reports generation and an information management system all act to facilitate efficient data and information management.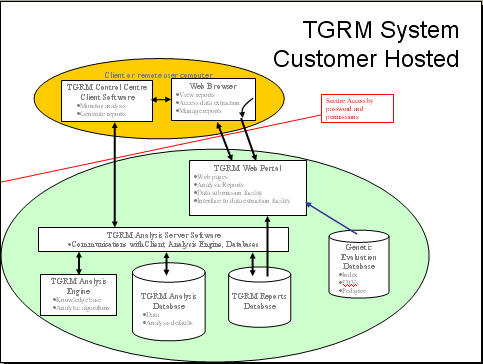 A web interface provides utilities to input or extract data, view reports, download reports, and access general information about data sets and jobs.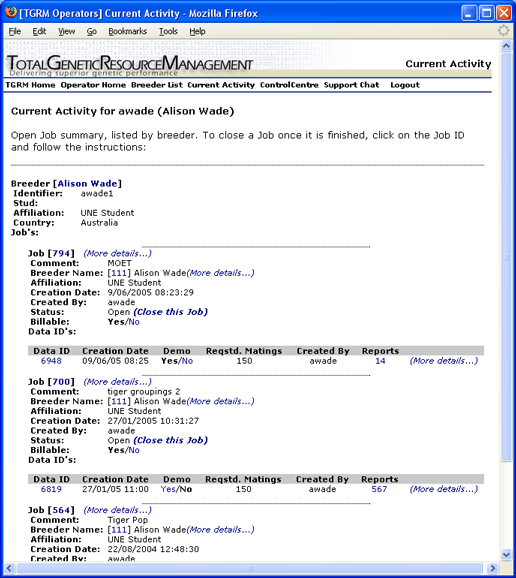 The system has been designed to support multiple users, and stores information by breeder, job and data.